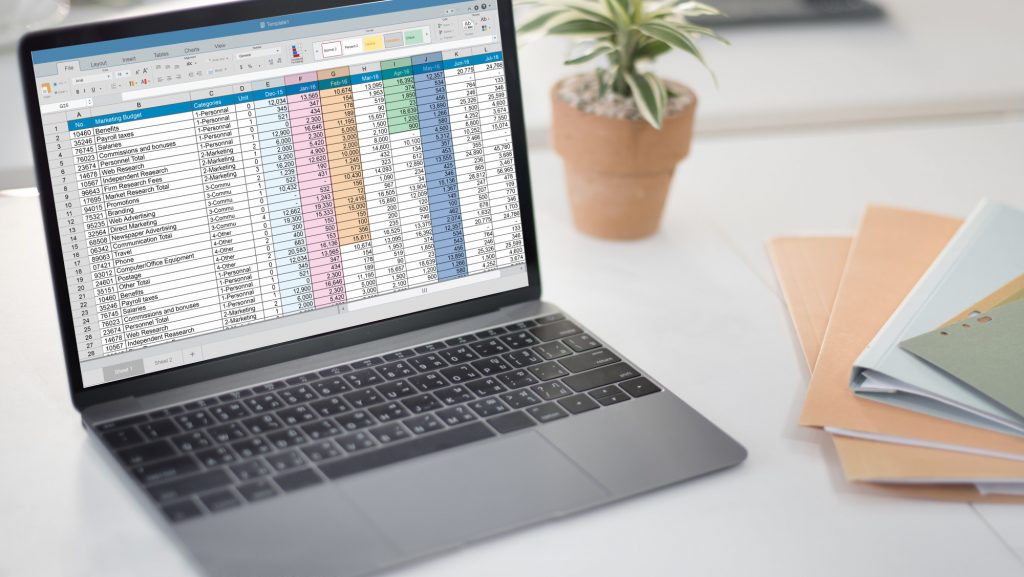 In today's corporate world, businesses are constantly on the search for a way to gain a leg up on their competitors.
One of the best advantages any company could have is the use of their cash flow data and how to refine it. That's why accountants are so highly-regarded in today's world.
The tool that all accountants use, no matter their experience or skillset, is Microsoft Excel. It has virtually endless capabilities and is a format that makes it easy for accountants to relay information that they find.
Here are the several tools that Excel specialists should know in order to take full advantage of its software.
1. Understanding of Shortcuts
As every accountant knows all too well, time is of the essence. Sometimes you have several weeks to complete a project, while other times your chief executive staff may need you to crunch numbers within a matter of minutes.
It's in those times where knowing the keyboard shortcuts in Excel come in handy. When used effectively, they can be the difference in cutting project time in half.
There are shortcuts that are commonly used by experienced Excel users, then there are the ones that separate the "good" from the "great" Excel-ers.
2. Sparkline Charts
One of the biggest struggles that all accountants face is finding different ways to relay the information found in the numbers.
You're not like most people. You see an Excel sheet filled with numbers and become motivated to understand the patterns. When others see that same Excel sheet, the become overwhelmed and feel like crumbling into the fetal position.
Because of that, it's important accountants find less-overwhelming ways of showing the results. Line charts are a tremendous way to do that.
You can use win/loss, bar, or line formats to show off the information in a visual setting. For example, a line format would help people to see that the numbers you compiled are a sign of either improvement or regression.
3. Creating Aesthetically-Pleasing Charts
Both trusted Excel consultants and trusted accountants will tell you the importance of making charts that are visually pleasing.
Especially considering how people are becoming more and more dependant on visualizations to gather their information. Now it's up to you to create a chart that's easy on the eyes.
Part of this means knowing which charts are best used to show certain information. For example, a line chart won't serve the same purpose as a pie chart.
Understanding which is better for each will be the difference in your audience comprehending the information and not. Fair or not, the chart that you use could be the demise of your entire presentation.
Pie charts are excellent for taking several different elements and including them all on one, all-encompassing chart.
Both line charts and bar charts are great for the instances where you need to show results and information over a window of time.
4. Integrating Pivot Tables for Condensing
How many times have you been told, whether in school or in your profession, to summarize the information that you've found? If you had a quarter for every time you were told that you'd need your own Excel sheet to keep count of the profits.
Pivot tables are an incredible tool that the Microsoft Excel gods have provided you for such occasions. They can condense the information in your spreadsheet.
These are great for when you're creating a budget, summarizing cash flow, listing employee benefits, and so many more situations!
5. The Formula Auditing Toolbar is Your New Best Friend
Now you have a friend in the accounting business! Its name is "formula auditing toolbar" and it isn't afraid to correct you when you're wrong.
Even the finest of accountants make mistakes from time to time. You're given a bevvy of duties and information to find with ample time to do so. Anyone would succumb to a few hiccups given those circumstances.
As you become more and more comfortable with the formula auditing toolbar, you'll find yourself using it quite often.
In fact, if you want to catch a small problem before it turns into a consistent error across your spreadsheet, simply use the formula auditing tool whenever you reach a stopping point.
That way, if there are any errors, you can make your adjustments and start working on the rest of the project without skipping a beat!
If you'd rather have all of the information filled out prior to using the formula auditing tool, that's an option as well! You'll find your personal preference as you get used to the tool.
6. Templates, Templates, Templates
Some accountants in the world are too prideful to use pre-formatted templates that are created by Excel. However, there's no shame in using them as a starting point for your project.
In fact, they can open your eyes to a few features you hadn't thought of. There is no shortage of templates for you to choose from.
More importantly, they cut out significant time in constructing the spreadsheet, thus helping you reach a solution that much faster.
Want to use your own templates that you've personally created with prior projects? Just save them as a template and you'll be able to use them any time.
Find Excel Specialists for All of Your Excel Needs
Perhaps you and your business aren't the most well-versed in creating spreadsheets. If so, find Excel specialists to give your business the experience and know-how around all of Microsoft Excel's magic.
Be sure to read this article on how to hire an Excel business consultant for more pointers on finding the right specialist.
For more inquiries, please reach out via our contact us page and we'll be happy to assist you further.